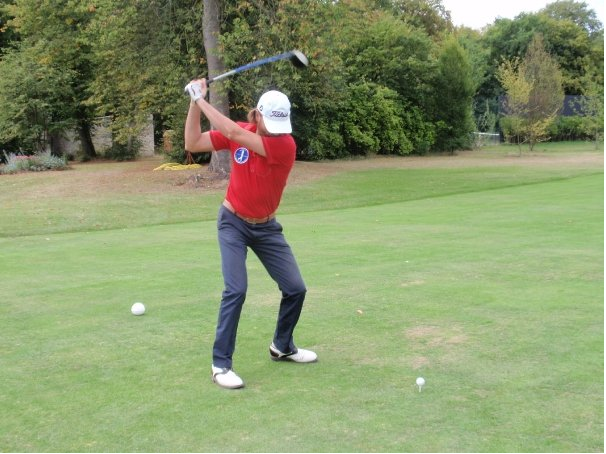 With 17 years of experience under his belt, Christophe Painvin began his career in exhibits, as a commercial director, followed by three years in organizing business meetings and one year in conference organization. He was executive director at Distree Events and is currently project director at Colloquium.
What drew you to the meetings industry?
The human contact. In a world that is increasingly digital and dehumanized, events provide the sole platform where supply and demand meet. We are, in essence, facilitating human relationships.
Name a few career highlights.
In 2008 I took the lead at DJAZAGRO, an agro-food production show in Algeria. Together with my team, we turned that show into the leading one of its kind in the North African agro-food industry.
From there, I launched DJAZAGRI, an agro-equipment show, also in Algeria.
I have been project director at Colloquium for a year now, and we have launched our online participation file for partners.
What is your favourite part of your client relationships?
Like I said, we facilitate relationships, so my job is to do everything I can to make relationships with my clients the best they can be. Our relationships with clients are very important because we have to understand exactly what they want so that we can meet these expectations. Building an event that best meets each client's expectations is not only an exciting challenge but an enriching one.
What do you bring to a client in terms of his/her event?
Direction and accompaniment. Direction because we at Colloquium boast nearly 50 years of experience in conference organization, and we make this expertise available to our clients.
Accompaniment because our objective is to have clients see us not only as executors but as partners. By always being ready with innovative solutions, we accompany a client towards the future conference.
What is one inaccurate myth about your country that you're amazed still exists? What's the reality?
That the French are grumpy. We're not—we're VERY grumpy. All joking aside, the French are a passionate people and we put our hearts into everything we do.
What is one thing an organization needs to know to hold a successful meeting?
France is an attractive country with Paris figuring as the premier world destination for conferences (according to ICCA's last survey). A conference's attendance increases by 30% when held in Paris.
Colloquium recently won the IAPCO Innovation Award. Describe that accomplishment.
Over the last two years, we've been developing NumbR, an online event budgeting tool. It allows us to offer our clients complete transparency in our management of their events. NumbR is an intelligent tool that minimizes the administrative tasks associated with managing a budget, but one that is also collaborative—our clients are empowered to fully participate in managing their budgets. In terms of real-time updates and agility, there is no equivalent tool on the market.
To take this innovation even further, Colloquium NumbR is a free and independent platform that can be used by any event organizer (associations, agencies, etc.).
Winning the IAPCO Innovation Award at the time of our official launch of NumbR is a great opportunity and reward for our two years of work in developing the tool.
What are your professional goals for the future?
I want to contribute to Colloquium's development to make it the most innovative PCO. Beyond simply being a PCO that can organize a nice event, what makes us special is our ability to innovate and always offer our clients new tools. NumbR is the best proof of that.
When you aren't organizing events, you are…:
Golfing. I've been golfing since the age of three, and I golf every weekend. I'm a 4-handicap player and I've been on teams for several French championships.
If you were stuck on a deserted island, what is one thing you would want to have with you?
My 7-iron club.
If you had to wear one set of clothes for the rest of your life, what would you wear?
Pants, blue shirt and sneakers.
What has your WPCOA membership meant to you? What makes it so unique and valuable to both its members and to organization clients?
The Alliance serves as an opportunity to share experiences. In an industry that is constantly changing and increasingly competitive, the WPCOA allows us to ask ourselves valid questions regarding the future of our PCO profession. Taking time to reflect on our industry is important, and the Alliance gives us this opportunity. In terms of clients, the WPCOA provides us with a global organization that can accompany clients around the world and offer them an experience that is consistent in quality.
Click here to read last month's interview with Nancy Tan of ACE:Daytons Direct (International).