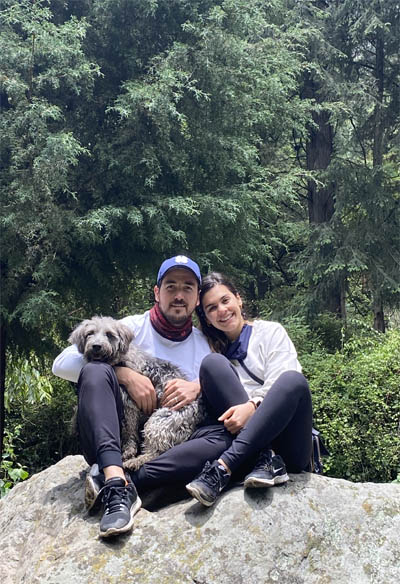 Thania Carrera represents the generation of exciting and fresh voices in the industry. Part of the team at T&C Group based in Mexico City, Mexico, Thania was manager of government event operations at T&C before taking over as Director of Strategic Planning in 2018. She was also project leader for DEMEX 2017 and Foro Cancún 2017, and participated in the 2012 G20 Los Cabos Summit.
We recently sat down with Thania to learn more about T&C Group and her take on the industry.
What drew you to the meetings industry?
My family has always been in the meetings industry and, being the service-oriented person that I am, I love to develop solutions that successfully meet the requirements of my clients. I value the opportunity to advise and guide them through the entire process so that they see T&C Group as an ally—not just as a supplier.
What is your favourite part of your client relationships?
I know we are doing our job when a client trusts us as well as all the work we are putting into their event. When our client can enjoy their event without having to worry about how it is going to turn out.
What do you bring to a client in terms of his/her event?
I'm part of the younger generation that everyone is trying to reach. I like to think I bring clients fresh and new ideas that are backed with T&C Group's thirty-plus years of industry experience.
COVID-19 has been a major disruption to the meetings industry. What are some things PCOs can implement in their businesses to weather this storm?
We first need to redefine the environmental conditions: our strengths, weaknesses, threats, opportunities, and the monetary goals that we had established. The current situation is forcing us to adopt a new business model as well as modify the operational and sales goals related to live, virtual and hybrid events.
We should reassess our mission and vision, and decide whether they remain the same, whether they need to better reflect the short-term issues we are facing, or whether they need to be completely rethought to accommodate a longer term forecast—after all, the effects of COVID-19 will probably linger for a while.
I believe that the key is to reinvent ourselves, to thoroughly analyze our business model and the needs of our clients to find those gaps, and create something unique to satisfy them. I urge my peers to think outside the box, to find those blue oceans within the industry rather than keep navigating the red oceans.
What is one inaccurate myth about your country that you're amazed still exists? What's the reality?
People think we only eat tacos and everything spicy. The truth is, our gastronomy is one of the finest in the world, and it's actually considered "cultural heritage of humanity." Mexican cuisine offers a wide range of food options, depending on the city. And there's a large number of Mexicans who doesn't eat spicy at all, so when you visit Mexico you aren't limited to spicy. Ask for seasonal food and recommendations of the city you are visiting. Oh, and by the way, tacos in Cancun are terrible, don't eat them.
What is one thing an organization needs to know to hold a successful meeting?
You must be creative and be prepared to solve immediate problems, because no matter how prepared you may think you are, eventually the unexpected will happen, or the client will have a surprise request that you need to find a way to fulfill.
What are your professional goals for the future?
My first short-term goal is to study for an MBA, which is now on hold because of the current COVID situation, but when things settle down, I am going for it.
My second goal is to become the General Director of T&C Group and join the board of PCO Meetings Mexico.
When you aren't organizing events, you are…
Spending time with my husband, family and my dogs, reading, watching movies, and exercising.
If you were stuck on a deserted island, what is one thing you would want to have with you?
A really good and long book, and, if possible, sunscreen :P
If you had to wear one set of clothes for the rest of your life, what would you wear?
A white t-shirt, jeans and sneakers.
Are there any special news or developments in the making that you would like to share?
We now offer our own virtual forum that our clients can leverage for customized, high-quality virtual or hybrid events. We are also assisting other PCOs in designing their own virtual forums so they can defer the investment for now.
What has your WPCOA membership meant to you? What makes it so unique and valuable to both its members and to organization clients?
T&C Group's WPCOA membership offers our clients a fully developed back-up system, and we can connect worldwide with our industry and benefit from everyone's experiences and their vision for our collective future.
COVID-19 has presented numerous challenges to the meetings industry this year. What insight can you offer?
I know this has been a really tough year, but always focus on the positive, be grateful for what you have and be grateful for the lessons that this situation has taught us all. Be kind to people, take advantage of the time you can spend with your family, and try to live in a sustainable way so that, hopefully, this doesn't happen again.
Click here to read last month's interview with Alain Pittet of Ega worldwide congresses & events.