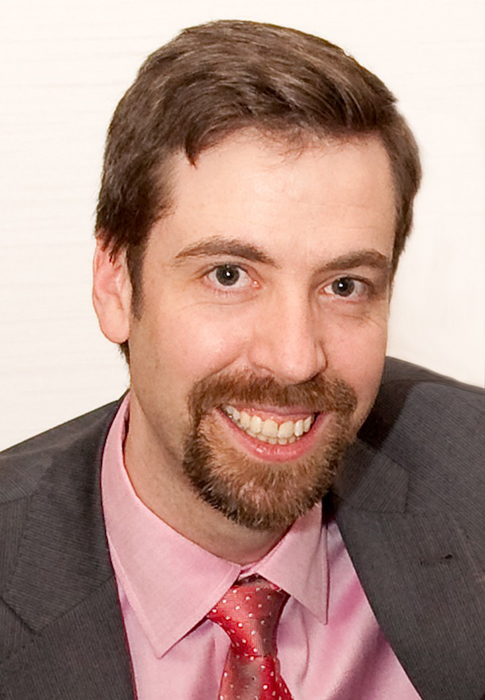 With 25 years of experience as a professional in the association conference sector, Noel Mitchell is also founder of Keynote PCO, which has been organizing events in Ireland for a decade and counting. He has a science degree and a PhD in Experimental Physics, giving him a unique perspective on scientific research meetings.
As someone who considers international awareness and exposure very important Noel has been regularly active in the conference and congress industry. Positions have included a term on the IAPCO Council, Secretary of Ireland's own national PCO organization, the Association of Irish Professional Conference Organisers (AIPCO), from its inception in 1999 through 2006, followed by a term as President in 2017.
What drew you to the meetings industry?
Working with people through the planning process, and the excitement of seeing an event come to successful fruition. My science background also meant I had been exposed to association conferences, so that was the area I was interested in looking at.
Name a few career highlights.
It's been a game of two halves for me. I spent more than ten years working in a company that, through several changes, ended up as a large multi-disciplined event and PCO company. After a year in transition as an independent consultant, I then set up Keynote PCO ten years ago as a very specialised PCO for international association congresses.
That decision to set up a new company was difficult, as it wasn't my preferred option, and I looked at a lot of other possibilities, but it was exciting and has been very rewarding.
What is your favourite part of your client relationships?
Feeling that we are really helping them. Most of our clients really need us, often more than they realise, and I get great satisfaction from being able to deliver the results they need. I strongly believe in what we do and how we can improve both the final outcome and the overall experience for our client.
In terms of the project work itself, my favourite part is winning the bids to bring a congress to Ireland. There is a tremendous sense of accomplishment that follows all the hard work involved in a competitive bid.
What do you bring to a client in terms of his/her event?
A reliable and safe pair of hands. Our staff bring security and a wealth of experience. We are also extremely dedicated in serving the best interests of our clients, way beyond the normal call of duty in many cases, and we're heavily invested in success for all.
What is one inaccurate myth about your country that you're amazed still exists? What's the reality?
Ireland is often seen as a rural and agricultural country. While historically this was the case, and there are many rural parts of a sparsely populated countryside, Ireland has in fact become a European hub for IT, biopharma and finance industries, and has become a very cosmopolitan and modern nation.
Your company recently celebrated your 10-year anniversary. What are your feelings on that?
Pride in what we have achieved, and amazement at how fast those years have gone by.
What is one thing an organization needs to know to hold a successful meeting?
Many people would say that you need to understand your audience and pitch your content accordingly, but I don't think that memorable meetings come from stellar content necessarily. The speakers and programme need to be good, but it's rarely what people remember. We aim to create the best possible atmosphere at a conference or event—the right environment for people to meet and mix, good food and social programmes, and easy travel arrangements. If you remove any possible problems, and can draw people together, that's the proven recipe for a superb event.
What are your professional goals for the future?
I want to keep improving Keynote PCO to deliver the best possible services we can and continue to bring large congresses into our country. No dramatic change, just better.
When you aren't organizing events, you are…:
With my family or engaged in some kind of competitive activity, and ideally both. I am an avid player of board games and card games. I love the mix of socializing, competition and the mental challenge that games bring. They are also educational and fun, and can be excellent training for real-life business competition and negotiation!
If you were stuck on a deserted island, what is one thing you would want to have with you?
My family.
If you had to wear one set of clothes for the rest of your life, what would you wear?
For work I am often in a suit, but I'm most comfortable in casual clothes—jeans and jumpers—so it certainly wouldn't be anything more formal than that.
What has your WPCOA membership meant to you? What makes it so unique and valuable to both its members and to organization clients?
The World PCO Alliance has created an impressive network of international contacts and a real partnership, which is very beneficial in the international arena. It has also given all partners excellent insights and direct business benefits, and, I personally, have forged relationships with some wonderful colleagues.
There is amazing strength in the Alliance's global network, and it is an incredible resource for us and for our clients. Hands-on experience in operating a particular congress is invaluable, and we have the opportunity to share that experience directly through the partnership.
---
Read last month's interview with Jean-Paul de Lavison, CMP. Click here.