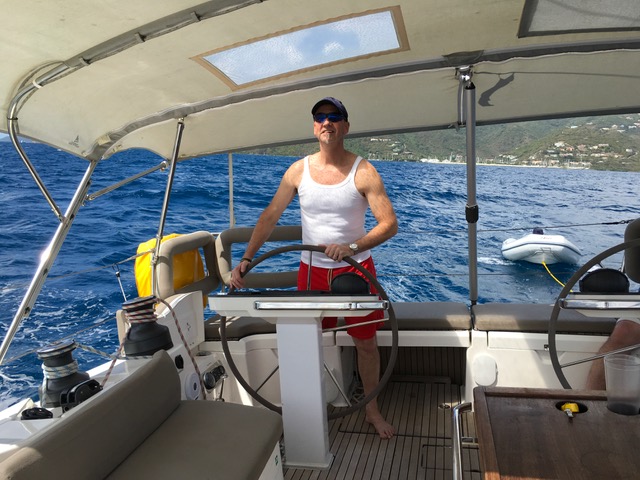 With over 35 years of experience—and counting—Alliance President Gregg Talley has been with Talley Management Group since 1988. Both a Certified Association Executive and a Fellow at the American Society of Association Executives, Gregg is no stranger to the world of associations and their events.
What drew you to the meetings industry?
I actually followed my father, who "fell into" the industry as his second career. I worked the events throughout high school and college and got bit by the bug.
Name a few career highlights.
I have a few, including my work with the International Convention of Alcoholics Anonymous, which is one of the largest events in North America with over 55,000 attendees. It happens every five years and I am working on my 9th—YIKES! But it is an amazing event with three stadium general sessions. It is a fantastic learning opportunity for our event managers.
In 2015, Talley Management Group was privileged to work on the World Meeting of Families, which attracted 26,000 attendees from around the globe and was part of the papal visit to Philadelphia – a National Security Special Event, with all that goes with that—about 15 layers of security agencies.
Last, but by no means least, is the wonderful opportunity to help launch the African Society of Association Executives. To connect a group of dedicated professionals that didn't previously have a way to network and learn from each other or link into the global profession of association management has been immensely rewarding.
What is your favourite part of your client relationships?
I enjoy the journey of understanding a client's vision and strategy and using our experience to realize that vision. I also cherish the amazing life-long friendships that I have developed around the world.
What do you bring to a client in terms of his/her event?
More than 35 years of experience plus all the latest trends and thinking in event design and adult education theory and practice. As PCOs we get to both produce and see such a rich variety of concepts, sets, formats, layouts, etc. So, we are not short of ideas! The fun part is co-creating an event with a great client looking to try new things to enhance the event outcomes they want.
What is one inaccurate myth about your country that you're amazed still exists? What's the reality?
That America everywhere is just like it is in the movies, on television and in music videos…wrong! We are like everywhere else with families, neighborhoods, villages and cities with all the kaleidoscope of people, attitudes and aspirations.
What is one thing an organization needs to know to hold a successful meeting?
It needs to know its audience and what it wants them to feel, know or do as a result of attending the meeting in question.
You'll be moderating a session at the 2018 edition of IMEX, on Developing Effective Relationships with Convention Bureaus. How important is it for you to participate at the industry level?
Huge! This has been a hallmark of my career almost from day one. I have been an active volunteer in all the major national and international industry organizations and have volunteered on countless customer advisory boards. The rewards and return to both myself and our company have been enormous—it has increased my professional and personal network, it has increased my knowledge and understanding of our industry, volunteer management skills and the organizations themselves. Plus, it is gratifying to give back to an industry that has given me so much over my career.
What are your professional goals for the future?
Growing and Going! Continue the global growth of TMG. Continue growing all aspects of our business. Continue having fun while doing it with people I enjoy working with and for!
When you aren't organizing events, you are…:
Sitting on or near the water—ideally in a boat or just with a really good view, with a glass of wine in hand!
My partner and I have family in Africa, so we spend quality time in both the US and Kenya—I love both the dichotomy as well as the universality of human nature.
If you were stuck on a deserted island, what is one thing you would want to have with you?
My partner, Paul.
If you had to wear one set of clothes for the rest of your life, what would you wear?
Shorts, flip-flops, and a shirt.
What has your WPCOA membership meant to you? What makes it so unique and valuable to both its members and to organization clients?
It has offered a terrific opportunity to know and collaborate with outstanding firms and owners from around the world. It has generated business opportunities for us from WPCOA partner firms and we have worked with partners when our events have gone to their countries. It has also elevated our firm's global footprint—all good things!
---
Read last month's interview with Noel Mitchell. Click here.