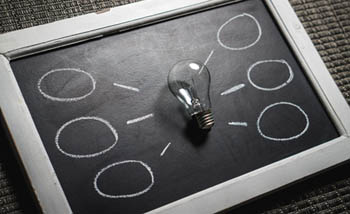 As any association knows, organizing an international event is a tremendous undertaking. Coordinating all the common elements of a congress (including scientific program, registration, and sponsorship, to name a few) requires expertise and staff, both of which very few associations possess in-house. Cue the professional conference organizer (or PCO) to offer the precious support that can make the event a success.
Yet oftentimes, even the selection of the right PCO can seem overwhelming. How can you be sure you are partnering with one that knows your event's needs and has the resources to fulfill them?
Read on as partners Noel Mitchell and Caroline Knies of the World PCO Alliance lend their insight into a PCO selection process that gives you the peace of mind that your ultimate PCO is the perfect match.
Let's begin by looking at the typical services provided by a professional conference organizer:
General administration and management of the event. Commonly referred to as the "secretariat," a PCO will provide you with the staff to be the "front line" of the event—the contact point for your delegates, exhibitors and sponsors.
Financial management, including budgeting and risk management.
Registration: Setting up and managing an online (and paper) registration process and managing all the payments and any refunds.
Exhibition management: Soliciting potential exhibitors, designing the exhibit floor plan, liaising with the venue and necessary suppliers for exhibit set-up, and providing ongoing support to all exhibitors, both leading up to the event and on-site.
Sponsorship management: Designing sponsorship packages, soliciting potential sponsors and providing ongoing support to sponsors, both leading up to the event and on-site.
Accommodations: Negotiating room blocks with selected hotels, providing online booking for attendees, as well as remaining in constant contact with all hotels leading up to the event.
Speaker and abstract management: setting up an online platform for abstract submissions and evaluations, notifying accepted speakers, designing the abstract book to make it available online (as well as in physical form), and supporting speakers, both leading up to the event and on-site.
Marketing and communications: Assisting with the design of any marketing collateral, event website design and social media presence, among other services.
Unless your association has a core PCO (one that organizes each edition of your event, wherever in the world it may be held), your very first step will be issuing an RFP (request for proposals). This document introduces your organization and event to potential bidders and outlines all the services you will require. Associations must take the time necessary to ensure that their RFP contains every critical detail that a PCO should know about. Alliance partners cite the following characteristics of a comprehensive RFP:
A complete background on the association, its history, mission, structure, membership base, and global representation.
An in-depth presentation of the congress: This includes the number of years the event has been running, approximate number of attendees (and their countries), an overview of the scientific program, the social program, exhibit (size and number of exhibitors), sponsorship (sponsor profile and amounts raised in the past), and scientific program (number of sessions, themes, speakers, abstracts).
Objectives of the upcoming event. Are you hoping to increase the number of attendees or sponsorship dollars? To incorporate some new technology? List all the objectives you can think of.
The specific services required from the PCO. Before you think your list is complete, make a realistic assessment of what you can manage yourself. It's not uncommon for associations to overestimate their resources, usually in the interest of saving money. The ultimate cost, however, far outweighs the fees associated with a PCO to take care of the matter on your behalf.
Make sure you present your services in an organized manner that makes sense. Avoid grouping together services that could not be more different. Sponsorship and hotel management, for instance, do not belong in the same category.
A clear outline of how bidders are to present their cost structure. Every PCO has its own way of pricing its services. The only way to adequately and fairly compare prices is to have PCOs present them in the same way. This eliminates any speculation or (potentially inaccurate) assumptions on your part.
Alliance Vice-president Noel Mitchell of Ireland's Keynote PCO feels that a sound PCO selection begins with a well-prepared RFP, and that associations should not hold back. "Associations need to be explicit with their concerns and worries so that bidding PCOs can directly address all these issues in their proposals."
Once the well-written RFP has been disseminated, the proposals start coming in and the evaluation step begins. It is critical that associations approach each proposal with a critical eye to make sure that it's not only the information that each proposal contains that's being read, but that the bigger questions are being checked off. Alliance partners recommend that associations ask themselves the following questions when evaluating proposals:
Is the bidding PCO a specialist in association events? Association events have unique needs, so a PCO with corporate meeting experience might not be well-versed in organizing conferences like yours.
Who are the actual people we will be dealing with? While a proposal might contain profiles of the higher-ranking decision makers within a given PCO, these are not necessarily the same people that you will be dealing with in organizing your event.
This leads to the next question: are the people I will be working with in-house, permanent staff, or are they mostly interns or outsourced professionals? Association meetings typically take 2-3 years of organizing, so you want to minimize the chances of changes in your key project managers. Stability and consistency are crucial.
Will this PCO still be around in a couple of years from now? Again, in light of the length of time required to prepare a conference or congress, you want to make sure you are partnering with a solid organization.
While the above questions are so important, the answers are not necessarily all included in a proposal, and even if they are, nothing is better than meeting the PCO candidates in person. "Associations need to meet the PCOs at least once," says Caroline Knies of Sweden's MeetAgain. In doing so, associations are not only testing out the chemistry (you want to work with people who are the right fit), but often, PCOs can shed light on their proposals and provide any extra information on the spot.
All too often when evaluating proposals, associations give too much weight to cost, but the right PCO more than pays for itself, when one considers the cost savings (thanks to PCO negotiating power with third party suppliers) and expertise in generating sponsorship and attendance for the event.
Instead of cost, associations should focus on the added value and knowledge that each PCO brings to the table.
"We had a client that had initially gone with a venue-finding company to organize their event," says Noel. "Fortunately, we stepped in and ended up putting together their whole event."
In addition to the sound expertise to handle your event, the right PCO will also have standards and practices in place that protect the association—and the congress–from unforeseeable events that can end up costing far more than any numbers tabulated in a bid.
You want a PCO that has adequate insurance coverage, for instance. "Your PCO should have public liability insurance and employee liability insurance," says Noel. "Professional indemnity coverage is also critical, because this essentially gives associations the peace of mind that if the PCO makes a mistake, the client is protected."
The right PCO will also guide you in selecting the proper insurance coverage for your event and provide insight into issues that an association might have trouble navigating on their own. Says Caroline, "We know how to handle the VAT (value-added tax), which a lot of associations simply don't understand."
Financial transparency is another element that a responsible PCO will provide its clients. "We at MeetAgain show our clients all the financial transactions that go through," says Caroline. "We use Microsoft SharePoint (a web-based collaborative platform), so our clients know what is going on at all times."
In essence, picking a PCO is choosing a partner, a collaborator, and a supporter for your event. "Proposals are not just about price but about cooperation," says Caroline. In the spirit of this partnership, more and more PCOs are electing to become financial partners in an event, which can also have its advantages for associations. "By having a financial stake in our clients' events," says Caroline, "we are motivated to get more attendees, more sponsorship dollars, and more exhibitors."
The World PCO Alliance requires all its members to adhere to its Duty of Care Commitment, which includes numerous provisions, such as a risk assessment and a crisis plan for each congress they organize.
If associations need some assistance on an initial screening of PCOs, Caroline says, "the IAPCO certification is a good start." Awarded by the International Association of Professional Conference Organisers (IAPCO), the IAPCO certification is given to those PCOs that meet several entry criteria. Moreover, IAPCO-certified PCOs must undergo annual quality checks. Approximately half of the Alliance partners are IAPCO-certified PCOs, including Keynote PCO and MeetAgain.
"With our IAPCO certification, I know that we have a robust process in place that guides and prioritizes our clients," says Caroline.
Alliance partners boast a number of other industry-standard certifications, including Certified Meeting Professional (CMP) as well as the one designated by the AMC Institute, an American-based organization representing association management companies (AMCs).
With all the rigorous effort that's invested in selecting a PCO, the task of starting over every couple of years is daunting. For those associations that don't have a core PCO, collaborating with the World PCO Alliance is the next best option. The Alliance consists of partners located around the world, who regularly pool their knowledge and experience. By doing business with Noel Mitchell's Keynote PCO in Ireland, for instance, you are guaranteed an easy transition to your event in Sweden, where Caroline can pick it up. This seamlessness and consistency are extremely valuable and appealing to any association familiar with the oftentimes cumbersome task of replicating everything in a country where the association has no contacts.
However you may go about selecting a professional conference organizer for your next congress, make sure that you are partnering with a collaborator who understands your objectives and is eager to stand alongside you to make your goals a reality and your event a success.
Want more information on selecting your professional conference organizer? Contact the World PCO Alliance, and we'll give you all the facts you need.