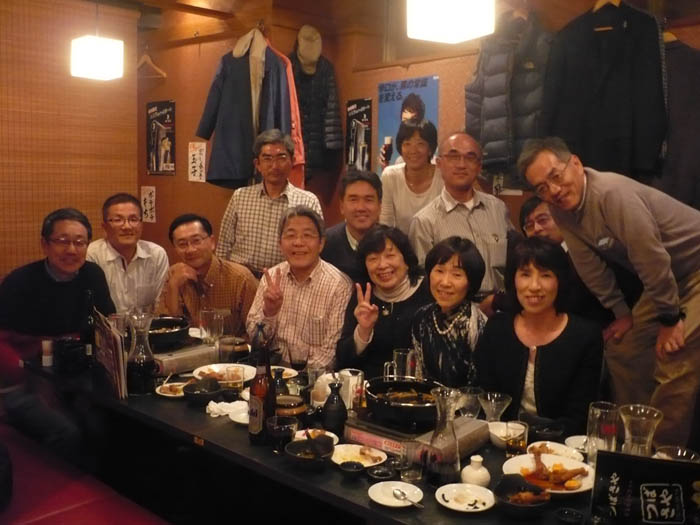 With nearly thirty years of experience, Kaoru Shibuta is an impressively active figure on the Asian events scene. She's currently the Executive Managing Director of Tokyo-based Congress Corporation, the President of MICE One Corporation (Congress Corporation's arm for event IT solutions), the Director and Senior Executive Researcher of MICE Research Institute, and the Secretary-General of the World PCO Alliance.
What drew you to the meetings industry?
After graduating from the School of Letters at Osaka University, my first job was as an executive assistant in the head office of a major Japanese food and beverage conglomerate, which is now a renowned global company. Although I enjoyed my job there and learned/experienced a lot due to the multi-departmental nature of my job, after a few years, I thought that I might have more opportunity to expand my career in a different area. One day, I saw a job posting in a newspaper for "operating international conferences" for a major event company. I thought, "This field sounds interesting; maybe I can utilize my experience there!"
Thus began my career in the meetings & events industry.
Name a few career highlights.
The biggest for me was the 10th International Conference on AIDS held in Yokohama in 1994, with 13,000 participants. This highly-publicized conference was organized by the Government of Japan, but involved stakeholders from all walks of life, including patients and citizens. At that time, AIDS was regarded as an incurable and dangerous disease. We had to dispel several myths in Japan in order to welcome the patients. Up until 2014, that was the largest international medical conference ever held in Japan.
What is your favourite part of your client relationships?
The thrill of negotiation—both the ups and downs during the period of negotiations with the client, as we are establishing our relationship.
What do you bring to a client in terms of his/her event?
At Congress Corporation, we serve all our clients according to some important values:
1. Commitment to putting quality first
2. Contribution to society through regional development and internationalization
3. Capable staff gathered together as part of the Congress Corporation team
In 2019, Congress Corporation will organize the International Council of Museums (ICOM) General Conference in Kyoto. Can you speak a little about this event?
Congress Corporation is working with members of the National Museums of Japan (Tokyo, Kyoto) on this very exciting event of 3,000 participants. The theme is "Museums as Cultural Hubs: The Future of Tradition." This conference is considered one of the cultural events leading up to the Tokyo 2020 Olympic & Paralympic Games, and we are honored to be a part of it.
Event technology is always a hot topic. How is Congress Corporation engaged in this area?
We are very engaged. In fact, in early September, one of my colleagues, Mr. Yoshihito Takahashi, is giving a presentation on recent IT solutions (including our app), at the Asian MICE Forum in Taichung City.
*Reader's note: for more information on Congress Corporation's mobile app, MICEnavi, please click here.
What is one inaccurate myth about your country that you're amazed still exists? What's the reality?
Many people think that in Japan, especially in urban areas, there is a lack of greenery, but even in the center of Tokyo, we have plenty of greenery and flowers to enjoy. If you have a chance to drive from Tokyo station to our office, for example, you can take in the Imperial Palace surrounded by greenery, moats and cherry blossoms, particularly in the spring.
What is one thing an organization needs to know to hold a successful meeting?
It is critical to have a clear goal/purpose of the meeting from the very start, ensure that all stakeholders are on board, and to always keep that goal/purpose in mind.
What are your professional goals for the future?
I want to make Congress Corporation the number one company in the world!
When you aren't organizing events, you are…:
Watching movies. (After retirement, I'd like to write scripts. My business has given me plenty of stories!)
If you were stuck on a deserted island, what is one thing you would want to have with you?
My laptop with a solar-generated Wi-Fi router - just joking! I'd like to have a lovely dog like Snoopy.
If you had to wear one set of clothes for the rest of your life, what would you wear?
Sportswear.
What has your WPCOA membership meant to you? What makes it so unique and valuable to both its members and to organization clients?
As a founding member of the World PCO Alliance, it is Congress Corporation's gateway to the world. Our fellow partners mean a lot to our company. We have a bigger "base camp" thanks to the Alliance. Mutually, we know that we can consult with any of our partners at any time. These are all benefits that are passed on to our clients.
THANK YOU!
Read last month's interview with Leandro Popik. Click here to access the article.