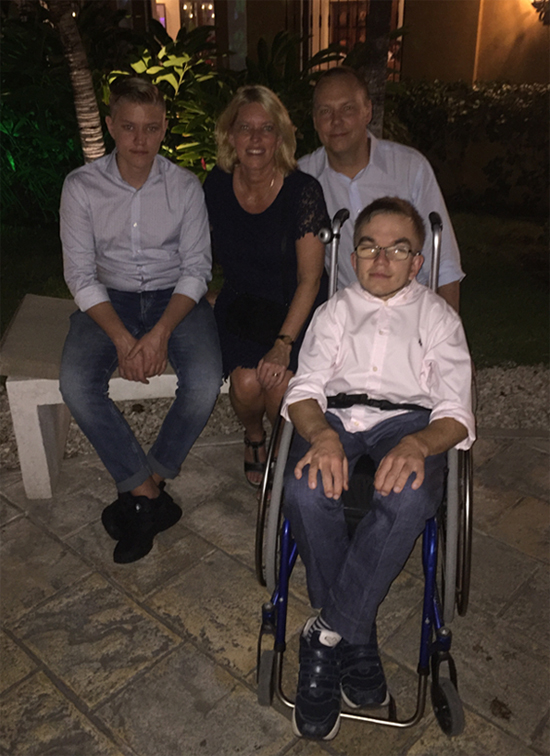 A member of the industry since 1993, Caroline Knies got her start in destination management and tourist information services in her hometown of Norrköping, Sweden. In 1995, Ms. Knies moved to Stockholm and worked as a project manager at a conference bureau. When the opportunity to buy the company came up in 2008, she did, and formed Meetagain. The company is a certified member of IAPCO.
What drew you to the meetings industry?
I studied economics, management, building organisations and organisational theory, and tourism. I knew from the beginning that I wanted to work in some form with international travel. My dream was actually to work for the Scandinavian Airline System (SAS) because I was so fascinated by the CEO, Jan Carlzon, after reading his book Tear Down the Pyramids. He writes about creating a flat organizational structure, delegation processes and employee empowerment.
Name a few career highlights.
When starting up Meetagain I was buying an ongoing business/company in the meeting industry. In the ten years since, we have grown from three to thirteen permanent staff, with offices in Stockholm, Gothenburg and Malmö. It's been a fantastic journey and we are still on that journey, learning something new all the time and developing our services for the future.
Another career highlight in the making is STOCKHOLMIA2019, which is the International Celebration of the 150th Anniversary of the Royal Philatelic Society of London, taking place from May 29th to June 2nd in Stockholm. The exhibition will feature philatelic dealers and auction houses from all over the world, and the competitive classes will be judged by an international jury appointed by the Council of The Royal Philatelic Society London.A signed joint venture agreement puts Meetagain in charge of destination packages, registration, accommodations and other local arrangements for the 10,000 visitors and stakeholders expected to visit Stockholm during the exhibition week.
Another highlight was Meetagain being appointed the local PCO for was the 51st Annual Meeting of the European Association for the Study of Diabetes, which was held in Stockholm in 2015. Being a smaller PCO company (in comparison with our competitors) this was a fantastic opportunity to show the association what Meetagain is all about, and gave us all tremendous experience in handling transportation, on-site hosts and hostesses for meet and greets and last, but not least, arranging many dinners and activities during the congress.
What is your favourite part of your client relationships?
Building that relationship, going from engagement to saying, "I do." We want to become partners with our clients and strive towards the same goals. I just love networking and every aspect of sales management and building relationships.
What do you bring to a client in terms of his/her event?
It is all about creating a great team. Meetagain wouldn´t be anything without its amazing staff. They are all so eager to learn new things, doing their outmost in helping the clients. Our united goal is to make Meetagain the number one PCO choice in Sweden.
At Meetagain, we always put our clients and our client's clients (i.e. the conference delegate) first in everything we do. Relationships with clients, delegates, suppliers, and partners are based upon transparency and honesty. We want customers to feel that they are our top priority and are always well taken care of.
Just some of the reasons to choose Meetagain include our ability to come up with customized solutions, our thorough knowledge of Sweden, our buying power and local reputation, our ability to take care of group arrangements in connection with larger congresses and events in Sweden, and the long-term relationships we build with our clients.
Meetagain has received the highest credit rating, UC Gold. UC is Sweden´s leading business and credit reference agency. This means that Meetagain is a healthy, stable company and worth doing business with.
What is one inaccurate myth about your country that you're amazed still exists? What's the reality?
That we have polar bears running around in our streets (we don't), and that Sweden is expensive. Another myth is that Swedes are very shy, introverted and quiet. This is not the case. If you get to know a Swede, you will have a very good and reliable friend for life. We are very friendly and open-minded.
What is one thing an organization needs to know to hold a successful meeting?
Without excellent content, there will be no meeting. But the content has to bring a special experience that attendees will remember when they leave. When organizing scientific meetings, you always have to be accurate and get the best content that attracts delegates. Incorporate some new technology, put up different meeting sessions with many interaction opportunities, and add some spice to dinners and social activities.
It's important to gain an understanding of the meeting's objectives, strategy and vision to capture the needs and specific requirements for implementation and quality. That's why Meetagain always inquires about the history of the meeting, the client's objectives, all relevant policies, decision-making processes, resources and budget, and guidelines for communication between Meetagain and the client.
What are your professional goals for the future?
Meetagain seeks long-term relationships and works together to create successful event that meets our expectations for quality and cost effectiveness. The goals are to continue to grow our business and be the number one choice when choosing a local PCO in Sweden. On a personal level I hope that all my staff will continue to be proud of working at Meetagain, I want to stay healthy and continue to experience new things and simply be happy.
When you aren't organizing events, you are…:
Spending time with my family. I have a lovely husband and two sons. I couldn´t live without these three men in my life, and I love travelling and exploring other parts of the world with them. Having a son with special needs brings a lot of challenges and a lot of fighting for giving him the same rights as those without special needs. It's a fight that I will take on 24-7, year-round. Spending time with family and friends are of great importance to me. My hobbies are travelling, doing sports like playing basketball or working out and listening to music. I love going to live concerts and feel the music.
If you were stuck on a deserted island, what is one thing you would want to have with you?
My family, including my lovely cat Smilla, and music from U2 (the best-ever band in the world).
If you had to wear one set of clothes for the rest of your life, what would you wear?
A pair of jeans, sweater and sneakers.
What has your World PCO Alliance membership meant to you? What makes it so unique and valuable to both its members and to organization clients?
Meetagain has been able to expand its network to include friends, colleagues and mutual support in many countries. It gives us a terrific opportunity to know and collaborate with the best PCOs from around the world.
There is amazing strength in the Alliance's global network, and it is an incredible resource for us and for our clients. Hands-on experience in operating a particular congress is invaluable, and we have the opportunity to share that experience directly through the partnership.
Interested in getting to know some other partners? Click hereto read our interview with Monimita Sarkar of KW Conferences.