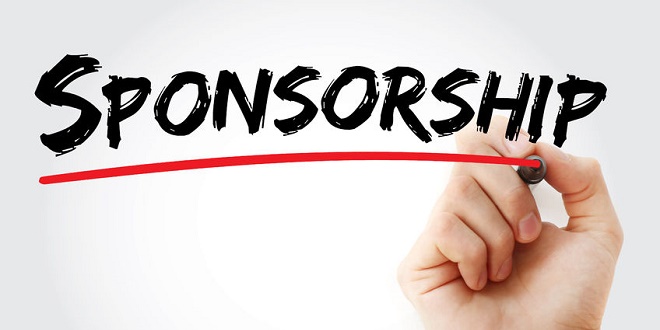 Like any other aspect of an event, sponsorship is forever changing. Both the way that sponsors engage with a conference and the benefits that a conference provides its partners don't resemble those of even a decade ago. Technology, personalization and experiential sponsor opportunities are just some of the trends we're seeing.
We recently talked with three Alliance partners, Kitty Wong from K & A International (and the Alliance past president), Josée Dallaire from JPdL International and Andre Vietor of BCO Congresos, to see how their approach to sponsorship has evolved and the key changes they consider most prominent in event sponsorship.
Josée Dallaire is with JPdL International, and she handles exhibit and sponsorship management for a wide range of events. When asked to name some of the more common demands from sponsors, flexibility was a key one. "We're seeing less and less of the classic gold, silver and bronze packages," she said. The prospectuses that JPdL designs for their clients include more à la carte items and often a bronze level will be accorded if a sponsor attains a certain dollar value—not just because they bought the package. "Sponsors prefer picking and choosing so they aren't forced into a set of benefits that might not interest them," says Josee.
Andre Vietor, BCO Congresos's Managing Director, agrees. "Our clients are offering their sponsors a more personalized sponsorship experience," he says. "Sponsors want to choose their perks." He also added that rather than allowing sponsors to "buy into" a particular package, some of his clients are basing these perks on each sponsor's track record with the association—the more support a sponsor provides the association year-round, the higher up on the list they're placed.
This emphasis on personalization might stem from the fact that sponsors are being faced with an increasing number of events to choose from and less money to go around. "Their budgets are smaller," says Josée. "Sponsors are forced to be picky."
For Andre, it's not so much a question of smaller budgets as it is a general awareness of where their money goes. "There are more competing events," says Andre. "Sponsors want to invest wisely."
Andre points out that something else he is noticing is that these investments are not necessarily exclusively going to congresses. "Sponsors are still interested in congresses, but they are also investing more in an association's in-house, mainly educational activities." One example he cites is the European Cardiology Society's "ECS 365," an online educational platform available year-round that serves as an online library of congress resources, such as educational sessions and post-session interviews. The platform has sponsors such as Bayer, Bristol-Meyers Squibb and Pfizer.
"Educational grants are gaining appeal among sponsors," says Andre. "Rather than invest in a congress, the money goes to an association for educational purposes."
Of course, for many sponsors, congresses still offer a precious opportunity to directly target and connect with their primary market, hence the increasing demand of sponsor interaction with attendees. "Logos don't cut it anymore," says Josée. "Sponsors want greater access to attendees."
This is why JPdL makes such an effort to help their clients draw sponsors—physically—to the event with initiatives such as rebates on exhibit booths. "We want sponsors on-site," says Josée.
Andre agrees that meetings remain the main platform for sponsors to meet their target client, though the "meetings" drawing the sponsors aren't always the traditional congresses. "Associations are not necessarily always the best organizers of a meeting," he says. He's noticing more events organized by professional communities that are growing outside of the parameters of an association. "People want more interaction, so they establish online groups and then decide to create opportunities to physically gather."
Andre says these new events often focus on a field specialty, making these events very appealing to sponsors. "If an event is attended by professionals in a specific branch of cardiology, for example, sponsors have a valuable opportunity to zone in on a highly targeted market to which they wouldn't necessarily have access at a general congress."
This trend towards "micro meetings" is something that JPdL's clients sometimes weave into their congresses. Josée cites the World Parkinson Congress's "Art Walks" as an example. "We encourage our clients to think of creating events within an event that might interest sponsors."
Immediate Past President of the Alliance, Kitty Wong, points out the need for associations to design their events more mindfully. "Associations need to approach their congress program strategically," she says. "Make the program one that attracts your target audience and also provides sponsors a unique platform to feature their products."
Kitty adds that associations can invite sponsors to help shape their congress program to include activities that not only attendees will enjoy but that can optimize sponsorship participation. "Sponsors can organize site visits, for instance, that both educate attendees on a particular topic and allow sponsors to showcase their products."
As another example of incorporating sponsors as more active participants in the program, Kitty points to last year's Asia MICE Forum in Taichung. The Taichung City Government was one of the sponsors and arranged for an aboriginal tribe to perform at the opening ceremony. This was part of the government's bigger initiative to help send aboriginal youth to university.
A theme that JPdL's clients are weaving into their events is sustainability, with some even applying for certification from certain organizations such as the Bureau de Normalisation du Québec (BNQ). This conscientiousness for Mother Earth is also being incorporated into various sponsorship opportunities such as recycling and composting stations.
Technology is solving many of the waste issues associated with an event—namely paper consumption—and continues to provide a multitude of sponsorship opportunities. Sponsoring mobile apps, websites and on-site Wi Fi are now standard. Andre adds gamification as another technological innovation that offers sponsors interesting visibility opportunities.
While sponsorship trends will keep evolving, one thing remains constant: Building strong relationships with sponsors. Much of the recent literature on sponsorship underlines the fact that, while over-delivering is key, a sponsor's post-event experience is just as important. Two proven practices to fortify relationships with sponsors are post-event surveys soliciting not only sponsors' feedback regarding their experience but also attendees' comments on their experiences with sponsors. The latter can provide valuable data and insight that sponsors can use at the next event to further optimize their results.
"Yes, our clients need to generate revenue," says Josée, "but each sponsor needs to feel like a valued partner who is guided throughout the process. If they are treated well, they are more likely to renew their support."
Andre agrees. "It's not about sponsorship but about strategic partnerships."
Sponsorship isn't the only thing changing. Live events are also going through a shift. Read more about some of these innovations here.