World PCO Alliance and ICCA host joint forum at IT&CMA in Bangkok
SEPTEMBER 26, 2018
The "Hot Debate" at IT&CMA 2018's Association Day Forum, jointly hosted by the World PCO Alliance
and ICCA on September 19, proved to be an engaging and passionate discussion.
Topic: A Hot Debate: Why do you need a PCO when you can organise your own conference!!
MODERATOR
Noor Ahmad Hamid, Regional Director (Asia Pacific), ICCA

PROPOSER
Monimita Sarkar, Managing Director, KW Conferences Pvt. Ltd.
Amos Wong, CEO, AOS Conventions & Events

OPPOSER
Octavio B. Peralta, Secretary General, Association of Development Financing Institutions in Asia
and the Pacific (ADFIAP)
Iain Bitran, Executive Director, The International Society For Professional Innovation Management (ISPIM)
Amos reports; "the engagement of PCO services are flexible and curated to the Association client's
requirements" and we are partners in ensuring the implementation of a successful conference/congress.
The Alliance welcomes inquiries on any aspect of PCO services for associations and conferences.
Please feel free to send us your questions.
Secretariat: wpcoalliance@congre.co.jp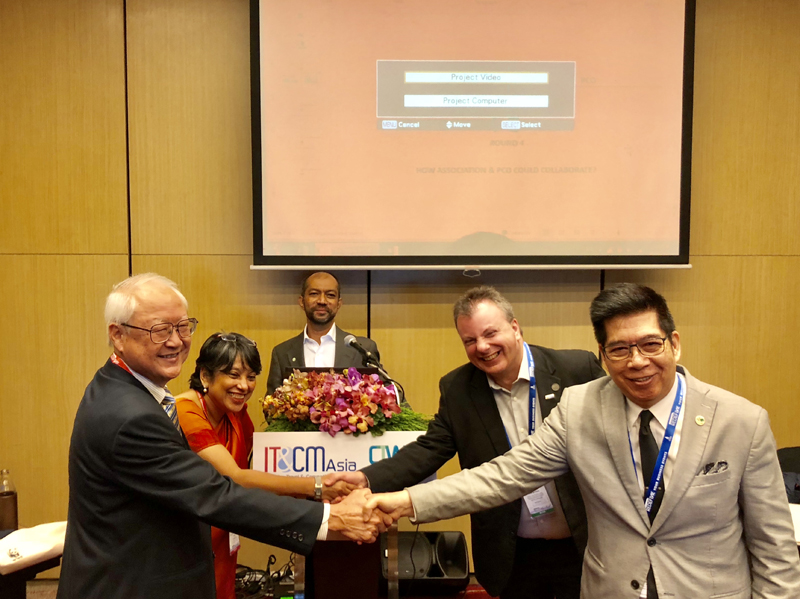 Photo A. Proposers and Opposers with Noor Ahmad Hamid, Regional Director (Asia Pacific), ICCA, the Moderator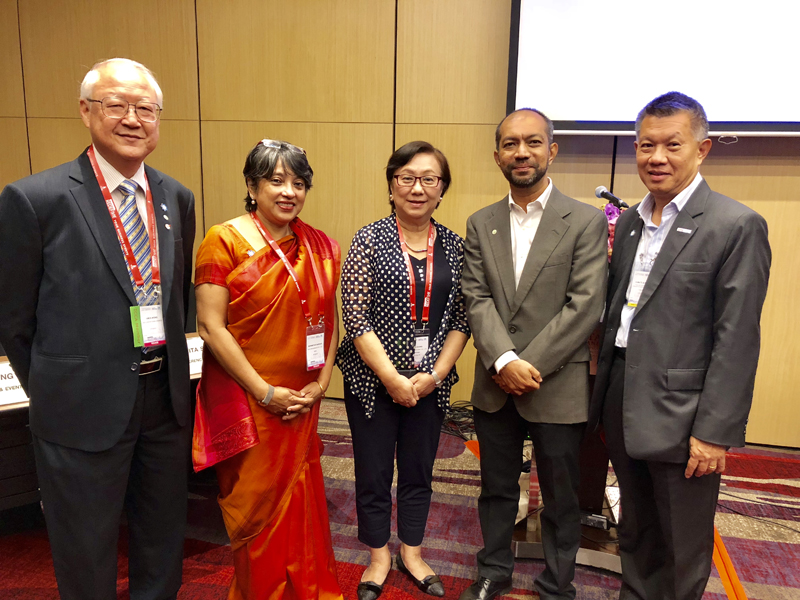 Photo B: Left to right, Amos Wong, Monimita Sarkar, Tina Chang (K&A International), Noor Ahmad Hamid, Sumate Sudasna (CDM - Conference & Destination Management).