Congrès Inc.'s Kaoru Shibuta featured on panel during first B2B exhibitions in Japan since lifting of the state of emergency
AUGUST 12, 2020
From July 29 to 31, the first major B2B exhibitions in Japan since the lifting of the state of emergency due to COVID-19 were held at INTEX Osaka, including the 12th Kansai Hotel & Restaurant Show. One of the featured sessions during this trade fair was an open discussion conducted live on-site on July 30 addressing the theme of "real-world or online" MICE going forward, between the Osaka Convention & Tourism Bureau's (OCTB) MICE Policy Director, Yoshikazu Tanaka, and Congrès Inc.'s Executive Managing Director, Kaoru Shibuta. Their multifaceted discussion included their perspectives on the abiding value of face-to-face meetings and what will be required going forward in order to realize physical meetings, while making best use of IoT, cooperating more closely than ever with MICE stakeholders in the "with-COVID-19" era.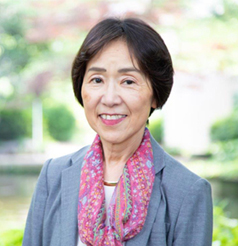 13,933 participants visited the exhibitions over 3 days (calculated using the global standard of counting one person even if that same person attended multiple days) under scrupulous countermeasures against the spread of infection put in place with guidelines formulated based on the OCTB's guidelines, as well as those of the Japan Exhibition Association and the Global Association of the Exhibition Industry (UFI).
OCTB anticipates that these exhibitions will mark the first movements of a MICE revival across Japan.
For more information on the exhibitions, related events and OCTB's activities, please click on the link below to visit OCTB's official website.
https://mice.osaka-info.jp/en/page/kansai-hotel-restaurant-show